Tembo Pay partners up with HSSC
To bring Cloud HRM-Payroll solutions to small & medium-sized hotels

Hospitality Solutions Saigon Corporation is a professional company specializing in Consulting, Implementation, Management & Operation of real estate, condotel, hotels & resorts. With many successful and famous projects, you can trust their knowledge about the hospitality industry in Vietnam. Cadena is horned that HSSC believes that Tembo Pay HRM is suitable for 3–4-star hotels.
Typical projects of HSSC
| | | | |
| --- | --- | --- | --- |
| | | | |
| Saigon Metro Mall Shopping Center Connecting Metro Station | HAUSNEO, Phu Huu, District 9, HCMC | Six Senses Con Dao | Pullman Vung Tau & and many more |
Human Resource Management is an integral and significant part of the Hospitality Industry. since hospitality service is all about providing better services to the consumers (tourists), the quality of the hotel would depend on the employees, who are considered brand ambassadors of the property. Therefore, a well-invested HR department will help to smooth the hotel's functions. Especially in the 4.0 era, digitalization and e-management software are must-haves since they help companies save time, resources, and efforts, so companies can focus on their customers.

With Tembo Pay HRM, employees and their hotels can interact effortlessly. Hotel managers can assign shifts, and approve leaves instantly via laptops and smart devices, while the hotel staff can receive and look up their schedules and pays lips at PC booths or with their own phones. Especially, the Tembo Pay phone app always notifies users, so you are assured that people do not miss any important announcements.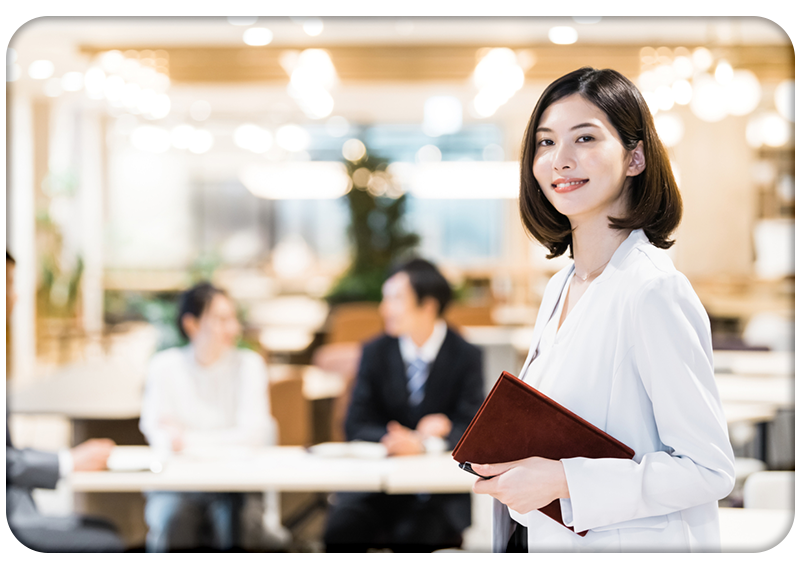 Our features are designed with the hospitality industry in focus. These are the features that we believe will upgrade your hotel's service and professionalism level.
| | | | |
| --- | --- | --- | --- |
| Employee profile | | Time Management | |
| Leave Management | Payroll & Payslip | | Service Charge calculation |
| Over-time assignment & Over time request | | Employee Appraisal and Review & many more features | |