Malaysian payroll and HR software on the cloud, made easy for small business
Simplify how you perform everyday payroll and human resources tasks with Tembo Pay.
Sign Up Free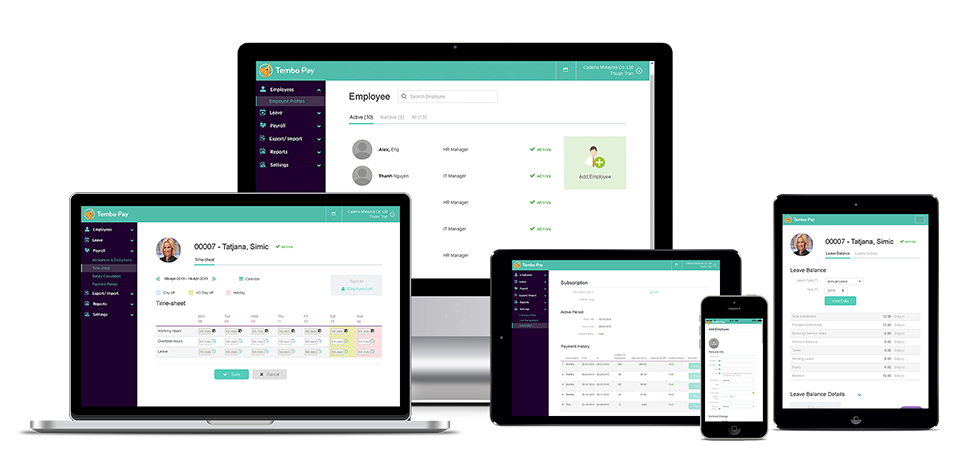 Tembo Pay addresses your payroll concerns because it is
Easy
Set up your account in just a few minutes and start running payroll. Tembo Pay is easy to use without any payroll knowledge.
Compliant
We will worry about statutory compliance, so you don't have to. Tembo Pay is always up-to-date regarding Malaysian tax and labor laws.
Secure
Tembo Pay keeps your company's salary information safe and confidential.
Accessible
Accessible from anywhere at anytime with just an internet connection.
Cost Effective
Start with only 24.0 MYR/month.
Want to give it a try?
First 2 months free.
No credit card. No commitment.
Sign Up Free
Features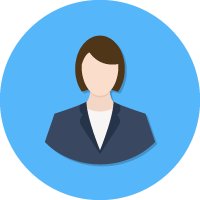 Employee Center
Easily manage all your employee data on one secure system from anywhere there is an internet connection.

Time Attendance
Apply regular office hours, enter time-sheets and overtime manual, or use a shift scheduling tool. The coordination of working hours, vacation days, sick leave and all other kinds of leave types are efficient, easy and transparent. Reduce paperwork and empower your employees with leave applications via employee self services.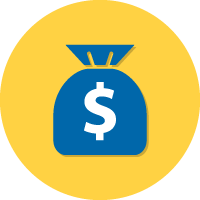 Payroll
Securely run your company's payroll and generate all statutory forms (Form A, 8A, CP39. E, EA), employee payslips and bank transfer files.
Try free for 60 days.
No credit card. No commitment.
Sign Up Free
Pricing
Use the slider to calculate your low monthly rate:
24.0 MYR
Number of Employees
24.0 MYR
Base Fee
5.0 MYR
per employee
(first 10 employees)
4.0 MYR
per employee
(11+ employees)
All plans have a 60-day free trial before launch.
No credit cards until you are ready to go!
Get Started