Tembo Pay & CMC
Tembo has chosen CMC as the main partner providing the physical server for our cloud HR software. Tembo Pay users will be assured of fast, seamless and highly secure access to and from CMC servers.

In addition, corporate customers with Tembo Pay accounts will also receive special offers when using CMC services.
Tembo Pay customers will have the discount of 15% for CMC sever rental
Tembo Pay customers' trial periods are extended up to 15 days (* Customers with high demand are extended to 30 days)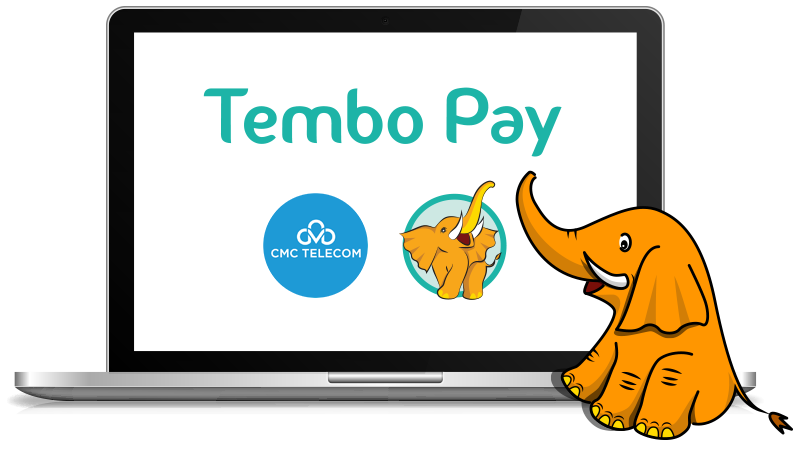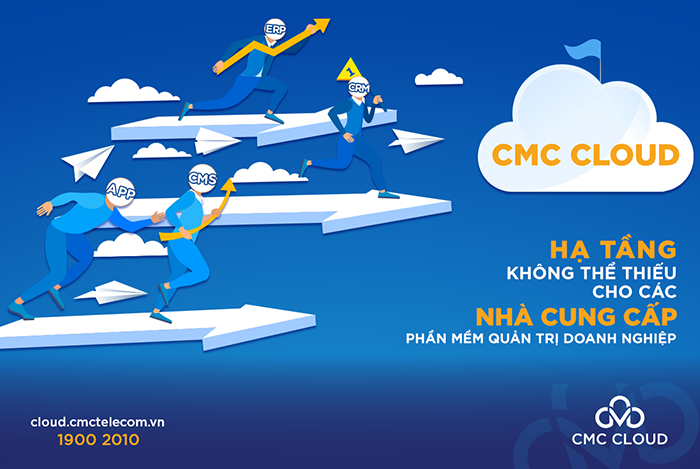 Leading Cloud service in Vietnam
In 2019, CMC Cloud is the only cloud computing platform in Vietnam directly connected to the Cloud platforms of AWS, Microsoft and Google. CMC Telecom is honored to receive the award for innovation for CMC Cloud service - Most Innovative Cloud Service Provider in Vietnam by 2020 (IFM). Finance Magazine, UK) vote.

The First ISP in Vietnam
Introduced GPON technology in Vietnam
Facebook and Akamai chose CMC Data Centers to co-locate their servers.
Exclusively partnered with IBM to provide MSS (Managed Security Service).
A foreign strategic shareholder, TIME dotcom.
Top 25 Managed Service Providers in APAC (2016, 2018) voted by CIO Outlook (USA).
Best Enterprise Telecom Service Company in Vietnam (2017, 2018) voted by International Finance Magazine (UK).
Directly connected to AWS.
1 out of 3 service providers in the world certified with Metro Ethernet Forum MEF 3.0 Certification.
Data Centers are certified with PCI DSS.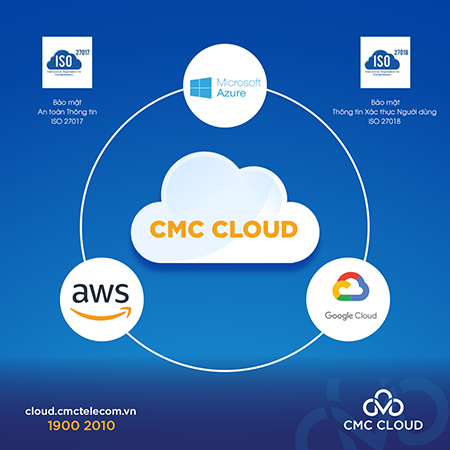 1. CMC Elastic Compute:
By using CMC Elastic Compute service, you can initiate a variety of virtual server resources, including the Central Processing Unit (CPU)

Elastic compute is run on the up-to-date hardware of Dell. The system is located at 3 Data Center which comes up to Tier 3 Standard of CMC Telecom with the only PCI DSS security certificate administered by the Payment Card Industry Security Standards Council to increase controls around cardholder data to reduce credit card fraud in Vietnam. Especially, Elastic Compute has a stable and separate international cable systems with a speed bandwidth up to 10 Gbps that guarantees a 99.99% SLA.

CMC Telecom ensures 3 elements: Leading products, customer centric and the most reasonable price policy, high quality and enthusiastic support team.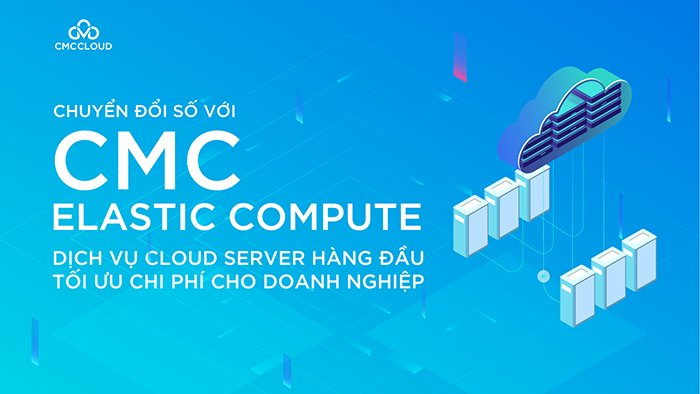 2. S3 Storage
CMC Storage S3 is a storage solution by objects which is designed to store and access any data from anywhere – websites, mobile applications, enterprise application, data of IoT sensor or other devices.

CMC Storage S3 provides comprehensive security and compliance that can meet the most stringent privacy regulations and allow users to manage their data flexibly to optimize cost and control the access.

CMC Storage S3 :
According to the Network Security Law 2018
Located at 03 Data Centers meeting Tier 3 International standards of CMC Telecom in Hanoi and Ho Chi Minh
The only data Center has PCI DSS security certificate in Vietnam.
Security and compliance standards including: PCI-DSS, HIPAA / HITECH, FedRAMP, EU Data Protection Directive and FISMA
Compatible, synchronized easily with AWS S3
Free Transfer (10 times)
Unlimited storage capacity
Guaranteed quality commitment (SLA) to 99.99%
Cost savings for deployment and operation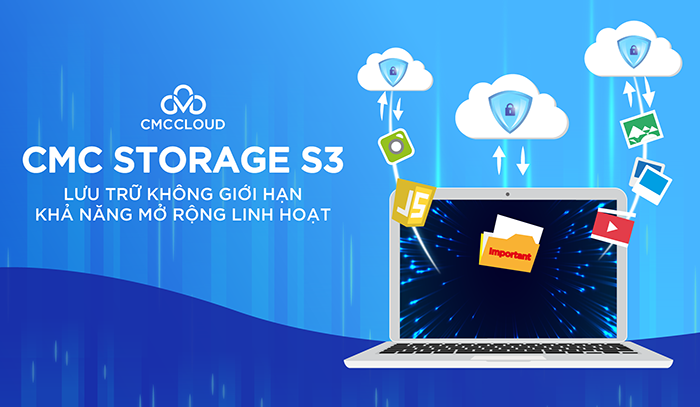 3. Cloud Camera
CMC Cloud CAM is a service monitoring, managing and storing customer's Camera data on CMC Cloud computing infrastructure, allowing customers to use and manage services anytime, anywhere with just Internet access required and multi-platform system access support (Web, App). In addition, the system can integrate advanced analytical features using artificial intelligence (AI) to allow ordinary cameras to become smarter.

- CMC Cloud CAM was built and developed for Smart City including functions serving industries such as security surveillance, banking, retail chains, schools ... with the intention of bringing customers test solutions to store and process smart camera data, safely, securely and optimize costs.